After serving as the Minister of Christian Education and Youth at Mililani Community Church (MCC) beginning in 1995, Jayson moved to Maui in August 1999 to pioneer a church plant with his family and a small team. In April 2001, he was ordained through the Evangelical Free Church of America. Then in July 2004, with the blessing of his congregation and the Hawaii District of the EFCA, he began a twelve-year ministry at Kahului Union Church. Finally, in God's providence, after seventeen years away, God has brought him full circle to shepherd the people of MCC in the footsteps of his mentor and former Senior Pastor, Dr. Rick Bartosik. His desire is to spread a passion for the greatness and worth of Jesus so that people will find their greatest joy and treasure in Him.
Pastor Jayson has been married since 1997 to his beautiful wife, Rachelle. They are blessed with four children, Christian, Jon, Aaron, and Hope.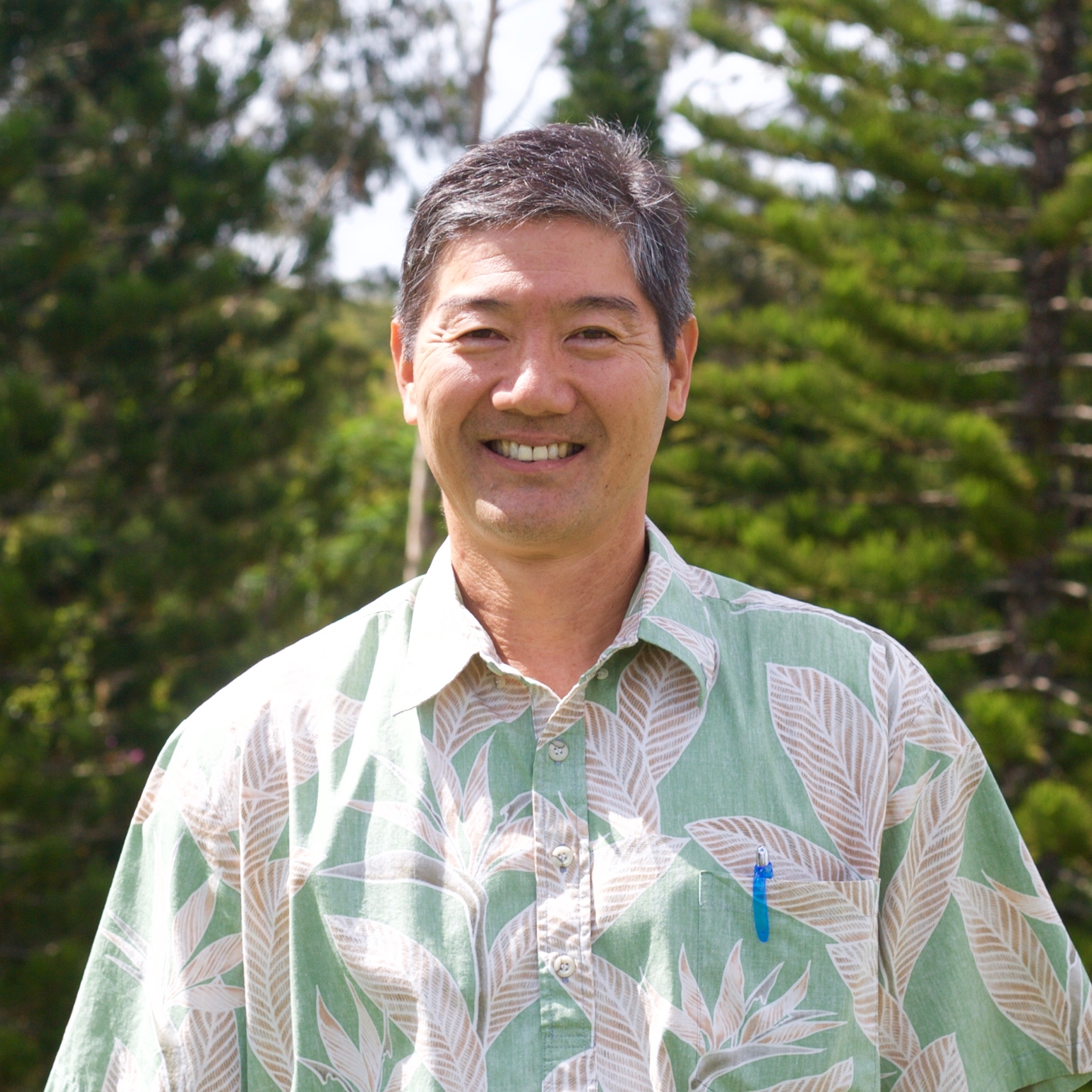 Dan Fukumae
Elder Board
Dan and his wife Cheryl have two boys, (Josh and Kev) whom they've raised in Mililani. They have worshiped at Kalihi Union Church and and have been involved with its Kapolei and Aiea church plants. When Mililani Community Church began its building project, Dan felt that the Lord was calling him here. Following Jesus is always an adventure, and is fun and exciting too. When Dan isn't busy working as a handy-man, he enjoys the great outdoors, spending time with family and training in martial arts.
Ann Biggers
Church Secretary
mcc@mcchawaii.org
Sayaka Nakano
Preschool Director
preschool@mcchawaii.org
Gary Okimoto
Youth Director
Justin Knapp
Worship Director