Hula Ministry
Come join us in praise and worship through hula and creative sign. Hula and creative sign practice is on Sundays until Christmas from 2:00 - 4:00 pm in the church sanctuary. Contact Lori Nitta for details at lorinitta@gmail.com.
Children's Ministry
Learn about our Nursery (0-2 years), Preschool (3-4 years) and Children's Church (age 5 through 6th grade) ministries.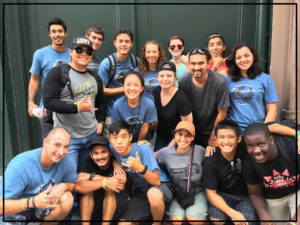 Youth Ministry
The young people at Mililani Community Church are involved in the five basic purposes of the Christian life and the local church: Worship, Fellowship, Discipleship, Service, and Evangelism
Middle & High School Bible Study. Meets on Saturdays at 5:00 p.m. in the church sanctuary. Any questions, contact Gary Okimoto at jesusfreaks03@gmail.com.
Youth Calendar: www.orangecal.com/calendars/mcc-youth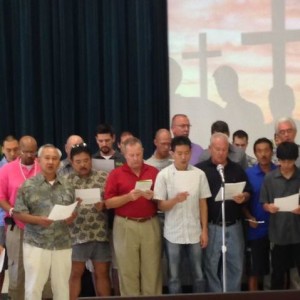 Women's Ministry
The women's ministry includes Bible studies, retreats, and Koinonia, which is a group of women at the church who plan and coordinate activities that promote fellowship and service for our church body. These activities include potlucks, aloha luncheons, leis for guests, meals for those who are sick, have lost loved ones, or have other needs and so much more! Check out our Small Group's page for more information on the Women's Bible studies and keep an eye out for information on our next retreat!
Men's Ministry
The Men's ministry includes Bible studies (see small groups page), a Men's breakfast at 7 am the last Saturday of every month, men's retreats, and Men's Helps Ministry which are a group men of our church who serve by giving of their time, resources and strength to meet special needs in the congregation such as painting fences, fixing plumbing, pouring concrete, or helping with any special projects during the year.
Japanese Ministry
We provide Japanese translation during the Sunday worship service.
There is a Japanese Sunday School at 8:30. Please contact Tomo or Minori Murata for details.
A Japanese Bible Study meets the first and third Sundays of the month 1:30 pm at Ocean View Bible Chapel. See Musumi Uyeno for more information.
Our Japanese ministry also provides mentoring, home stays, and group activities.
"Train up a child in the way that he should go, and when he is old he will not turn from it." Proverbs 22:6
MCCP provides a program for parents who want their children to receive a God-centered education in which Bible truths and principles are integrated into daily life and learning.
For more information, visit our MCC Preschool Page